REEL NEWS FROM ALASKA AND THE OUTSIDE
ADFG Commercial Fishing Season Summaries for Cook Inlet
ADFG released the 2018 Upper Cook Inlet Commercial Salmon Fishery Season Summary. In UCI sockeye salmon are the most valuable salmon species, accounting for nearly 93 percent of the total value during the past two decades. The preseason forecast of sockeye salmon return to Upper Cook Inlet was 4.6 million fish, while the actual return was 3.1 million fish. The largest deviation was 3-year ocean sockeye salmon – 1,3 sockeye were 90 percent lower than forecast, and 2,3 sockeye were 50 percent lower than forecast. These fish migrate out to sea in 2015, which was also a poor year for pink salmon that migrated out to sea in 2015 also around the Gulf of Alaska.
Commercial harvest accounted for 1.3 million fish. All species of salmon were significantly below averages in 2018 in terms of ex-vessel values except for silvers. Overall ex-vessel value was $11 million, about two-thirds lower than the previous 10-year average of $31 million.
ADFG also release the 2018 Lower Cook Inlet Commercial Salmon Fishery Season Summary. The commercial harvest of salmon was about 2.0 million fish, predominately pink salmon (1.6 million). About 62 percent of the harvest was hatchery cost recovery, valued at $4.6 million (primarily from approximately 242,000 sockeye and 998,000 pinks). The common property harvest was about 38 percent, with an ex-vessel value of $2.6 million.
Kachemak Bay State Park and State Wilderness Park Planning – is the future to become Little Prince William Sound for Hatchery Pink Salmon?
The comment period for the Public Review Draft of the Kachemak Bay State Park & Wilderness Park Management Plan has been extended through Friday, November 16, 2018.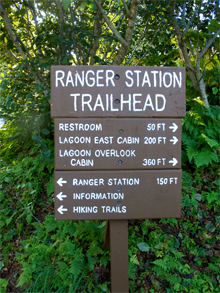 One of the important issues in the draft plan is whether or not to allow an expansive buildup of industrial hatchery production for pink salmon in the park. Commercial hatchery proponents want to embed the industrialization of the park through hatchery production, to kick the annual pink egg take and release to more than 100 million. The package would include the use of large, anchored net pens to house the 100 million plus hatchery pink salmon fry in the park each spring (April – June); allow gravel extractions to build a water pipeline to the existing hatchery to rear the greatly expanded egg take; and build a dam to increase water capacity for the expanded hatchery operations. The original K-Bay State Park statutes do not authorize such uses, so the push is to embed these new uses into the new 20-year comprehensive management plan.
Public comments can be sent to:
Kachemak Bay State Planning, 550 West 7th Ave., Suite 1050, Anchorage, Alaska, 99501
FAX: (907)269-8915
EMAIL: monica.alvarez@alaska.gov
Fishing Tip: How to Avoid Pink Salmon while Fishing for Silvers
Fish Alaska magazine has tips for how to avoid pinks while fishing for silvers. Might be a good skill to have as an angler if pinks continue to do well…
Angler's Journal – The Story of an Angler through the Lens of What is Left Behind…
Great story in the Angler's Journal by William Sisson and photos by Jody Dole, revealing what one learns about an angler through the fishing tackle and gear left behind upon one's passing. What will your fishing life legacy be through your fishing collection? Mr. Sisson writes:
I never met or spoke with Henry – he died more than two years ago at age 78 – but I got to know him recently through his tackle, the notes in his fishing journal and conversations with his widow, Donna.
The story continues:
"Oh, I married a fisherman," recalls Donna, a retired teacher and former Rhode Island state senator, state representative and town council member. "His whole life was fishing, ever since he was a kid."
The evolution of Henry's fishing life is evident in the variety of his equipment: the handcrafted fly reels, a tarnished bunker spoon, the worn Penn reel missing its handle, the flies he tied, a Hula Popper, a red-and-white Dardevle. At various stages, Henry fished the fresh and salt, from a boat, surf and streamside, with spin, conventional and fly tackle. If it swam and took a lure or fly, Henry was game. He chased largemouth and striped bass, and he fished for trout his entire life. But his greatest piscatorial love was Atlantic salmon, which he pursued to the end.
Read the whole story, it is well-worthwhile.